How to Tackle Home Accessibility Modifications for the Senior in Your Life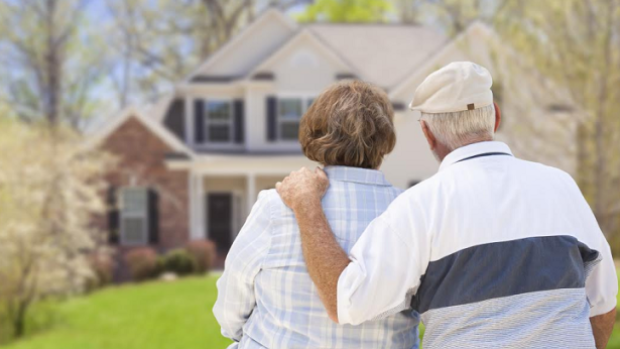 Many homes are built and designed specifically for young, expanding families. As adults grow older, they will need certain modifications to be made to their home to make it accessible and safe for them to continue to live in. Projects may be as small as installing grab bars in the bathroom, or as structural as eliminating stairs and installing a chair lift. If you will be overseeing the modifications that need to be made for your loved one, here are a few tips to consider before starting the process!
Perform an assessment
Before you can start any projects, you will need to know what exactly needs to be done! Go through your loved one's home. Room-by-room and based on their needs, determine what needs to be modified. As you are looking around, focus on safety, accessibility and adaptability. Notice if anything poses a safety hazard for your senior and if they can move around the room and perform tasks safely. For a senior with limited mobility or a wheelchair, you will need to look to see if everything can be reached, such as doors, cabinets, plugs and light switches. Can they easily reach and turn on the faucet in the kitchen and bathroom? Are the countertops at a comfortable level and will your loved one be able to prepare a meal sitting down? Doorways and entrances will also need to be widened so they can easily move from room to room. During your assessment, be sure to check for any modifications that need to be made outside as well. You may need to consider putting down synthetic grass, to save your loved one the trouble of lawn maintenance. If there is a pool, you may need to add some assistive devices for the safety of your loved one. If there are stairs near the entrance of the home, they will need to be replaced by a ramp or an easy-to-navigate pathway.
DIY and contractors
Minor modifications like installing grab bars, shower seats and changing cabinet or door knobs are great DIY projects that are practically foolproof. Projects like knocking down walls or installing a new sink will require the help of a professional. In fact, a general rule of thumb is that any electrical or plumbing work should always be done by a skilled contractor. This is a great safety measure for you and it helps avoid costly mistakes down the line. Keep in mind too that some changes may require you to move furniture or other heavy objects. In these instances, it's a good idea to hire professional movers so that you avoid injury. One of the best ways to find a good outside help is by asking for referrals from your friends and other family members who have had similar work done before. Compile a list of at least 3 contractors and ask them all to provide a written estimate. Part of the estimate will include the cost of materials that will be used to complete the job. It would be wise on your part to call suppliers to determine how much their materials cost before markup to avoid being overcharged by a contractor. Once you have settled on a contractor, be sure to keep the lines of communication open to avoid any mishaps during the course of their work.
Aging in place
Many family members of seniors believe the best way to deal with their changing bodies is to place them in an assisted living facility or a nursing home with around-the-clock care. What those family members fail to realize is the independence and a familiar environment are detrimental to the mental health and wellbeing of older adults. Many seniors battle more health issues once they are plucked from their home to live in facilities. They tend to suffer from anxiety, depression and senior isolation. Now, the preferred housing option for seniors is to "age in place" which is to make the modifications necessary for them to be able to reside in their home and live independently for as long as possible.
Making a few accessibility modifications is not only beneficial to the senior in your life. You will be granted peace of mind knowing that they can safely move around in the environment that they cherish the most and they will be delighted in being able to hold on to their independence!
By: Eugene Williams